Lockdown day 3,539 — or so it feels like. Lockdown in the UK is the right thing to be doing, in my opinion, and is the perfect opportunity to work through the films I've saved on my watchlist on the various streaming services I use.
To save you scrolling, here's part 2 of my top picks on Netflix UK, available as of 24 January 2021.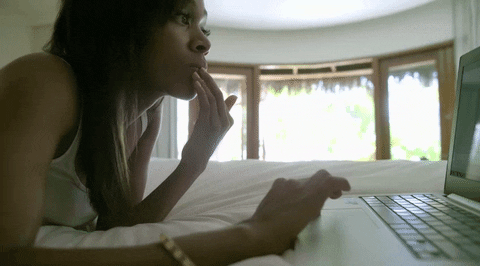 International
Arctic (2018) — Mads Mikkelsen impresses as a stranded pilot in this low budget, but highly effective, production ($2 million) from Iceland as he decides whether to remain in the relative safety of his crashed plane or try to make it to a seasonal refuge.
Blind Date (2015) — This French romcom tells the story of shy woman who moves into the next door apartment belonging to an equally reclusive man. Soon enough, distaste and annoyance turn to dating.
Zindagi Na Milegi Dobara (2011) — This Indian road-trip films sees three childhood friends travel across Europe after one of them gets engaged. In true Hindi style expect lots of fun, music and laughter as the trio experiences what Europe has to offer.
Romance
Notting Hill (1999) — A film that regularly features in top 10 lists, Notting Hill sees Hugh Grant's divorced bookshop owner meet and fall in love with the most famous actress in the world, played by Julia Roberts. Cue people all over the world hoping the same thing would happen between them and their celebrity crush.
The Terminal (2004) — I'm a big fan of Tom Hanks, and The Terminal is up there in my favourites. Hanks stars as a man forced to take temporary residence in New York's John F. Kennedy Airport after a military coup means he is unable to return home.
About Time (2013) — In About Time Domhnall Gleeson learns that the men in his family have the ability to move backwards in time, quickly using this to his advantage to meet and keep hold of women, including the love of his life.
Thriller
The Impossible (2012) — The Impossible is based on the lived experience of María Belón and her family during the 2004 Boxing Day tsunami that tore through the Indian Ocean. Naomi Watts received multiple nominations for her strong performance, and the special effects used to recreate the tsunami and its carnage are incredible.
Panic Room (2002) — Jodie Foster delivers a powerhouse performance as she fights to stay alive alongside her diabetic daughter (Kristen Stewart) during a home invasion. Jared Leto and Forest Whitaker in particular shine as the would-be thieves.
Se7en (1995) — Another tense thriller from director David Fincher (he also directed Panic Room), Se7en sees mismatched detectives Morgan Freeman and Brad Pitt team up to find and stop a series killer inspired by the seven deadly sins.
Sci-fi
Dredd (2012) — Action-packed from start to finish, and packing a lot into its 95 minutes, Dredd is a much more gritty, violent offering than its 1995 predecessor, following Judge Dredd — who has authority to act as judge, jury and executioner — as he investigates murders that have taken place at the hands of a notorious drug lord.
Ex Machina (2014) — Arguably one of the most thought-provoking and stylish sci-fi films released in recent years, this relatively low budget production ($15 million) delivers quite the punch, following a programmer who is invited by his CEO to test a highly intelligent android.
The Martian (2015) — Director Ridley Scott brings us another fantastic sci-fi with Matt Damon taking up the majority of the screen time as stranded astronaut Mark Watney. It's an inspiring, exciting story of extraterrestrial survival.