For many people across the UK, myself included, lockdown 3.0 feels a lot harder than its predecessors. Sunshine has been replaced by snow and there's no end date in sight.
Apart from fulfilling my duties as a dog parent, I spend a lot of my time watching, researching or writing about films, usually from the comfort of my bed or sofa.
To help beat the boredom blues I've pulled together part 1 of a list of my top picks on Netflix UK, available as of 24 January 2021.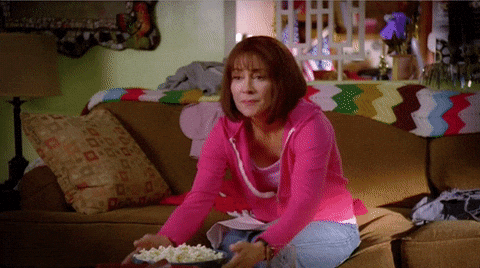 Action
RED (2010) — Golden Globe-nominated RED, meaning 'Retired Extremely Dangerous', sees Bruce Willis team up with his old colleagues (including John Malkovich and Helen Mirren) as he tries to bring down assailants looking to make his retirement a permanent one.
Everest (2015) — This biopic, led by Jason Clarke and Jake Gyllenhaal, is based on the real events of the 1996 Mount Everest disaster, focusing on the survival attempts of two expedition groups in particular.
Da 5 Bloods (2020) — Da 5 Bloods sees Vietnam veterans return to the country to retrieve the body of their fallen leader. The cast deliver strong performances with clever camera shots and moments that cause a visceral reaction.
Comedy
Deadpool (2016) — Deadpool delivers pretty much non-stop gags and adult humour as the 'Merc with a Mouth'  turns vigilante to exact revenge after being experimented on and left for dead.
We're The Millers (2013) — Headed up by Jason Sudeikis and Jennifer Aniston, the Millers are a fake family that Sudeikis uses as a cover to transport a huge shipment of weed into the USA from Mexico with hilarious consequences.
Burn After Reading (2008) — Directed by the Coen brothers, Golden Globe and BAFTA-nominated Burn After Reading sees classified CIA information fall into the wrong hands: hands belonging to two daft gym employees (Brad Pitt and Frances McDormand) who don't understand its importance and decide to sell it.
Drama
Wonder (2017) — Jacob Tremblay delivers a powerhouse performance as a young boy (Auggie) with facial differences as he joins a mainstream school for the first time. Owen Wilson and Julia Roberts ably support as Auggie's parents.
Captain Fantastic (2016) — Viggo Mortensen stars as a father raising his six children off-grid in the forests of the Pacific Northwest. When forced to re-enter society, his parenting technique is challenged.
The Last of the Mohicans (1992) — Daniel Day-Lewis delivers a moving performance as the adopted son of a Mohican tasked with escorting the daughters of a British Army colonel to their father during the French and Indian War in 1757.
Horror
Zombieland (2009) — As America succumbs to a Zombie outbreak, Zombieland throws a bunch of misfits together with different motivations as they travel across the country. It's a very clever, entertaining film that is so much more than your standard zombie flick.
The Woman in Black (2012) — In his first role post-Harry Potter, Daniel Radcliffe stars as a young, recently widowed lawyer who travels to a remote village on business during the early 1900s. He soon discovers that a vengeful ghost of a scorned woman is terrorising the locals.
The Cabin in the Woods (2011) — A group of friends, including Chris Hemsworth fresh from his first appearance as Thor, holiday in a remote forest cabin where they unknowingly fall victim to a group technicians manipulating horrific events from an underground facility.