When it comes to films recorded in a dialogue that isn't your native language, are you put off completely or are you still open and willing to watch it?
In my experience there are several different groups of people when it comes to international films: some won't watch any film unless it is recorded in their own language while others won't be put off and will judge whether they want to watch the film based on its genre and plot.
I'm a member of the latter, although I still have room for improvement. My foreign language films of choice are usually from France or India so I need to broaden my horizons and watch films from other countries too.
Listed below are 10 films not in the English language (my native tongue) that I have particularly enjoyed:
El laberinto del fauno (2006, Spanish)
English title: Pan's Labyrinth
Pan's Labyrinth is a hauntingly beautiful film that I must have a rewatch of soon. Directed by Guillermo del Toro and set during the Falangist Spain of 1944, it tells the story of a young girl who enters a fantasy world that is as much dangerous as it is attractive.
Diarios de motocicleta (2004, Spanish and Quechua)
English title: The Motorcycle Diaries 
Directed by Walter Salles and based on 'The Motorcycle Diaries' by Che Guevara, the biopic depicts Guevara and his friend's (Alberto Granado) 1952 expedition across South America. Set to a beautiful soundtrack and scenery, it shows important experiences that would shape the young Guevara's life.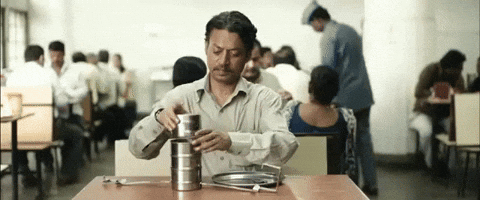 The Lunchbox (2013, Hindi)
One of my favourite films of all time, Ritesh Batra's epistolary romance sees Irrfan Khan's Saajan replying to letters written by Nimrat Kaur's Ila after she realises that the lunchbox she has prepared for her husband has not been reaching him but Saajan instead. It's a beautiful concept set in my beloved Mumbai, making use of the city's famous dabbawalas.
Serbuan maut (2011, Indonesian)
English title: The Raid
Directed by a Welshman, Gareth Evans, this Indonesian film – which 2012's Dredd must have taken inspiration from – follows a special forces unit as they infiltrate a high-rise building run by a malicious drug lord. Fast paced and action packed, I was blown away by the incredible choreography of the fight scenes and special effects.
Je ne suis pas un homme facile (2018, French)
English title: I Am Not An Easy Man 
The first French-language film commissioned by Netflix, Éléonore Pourriat's comedy takes place in a parallel universe where stereotypical gender roles have been reversed and the man at the centre of it all gets a taste of what life is like from a woman's perspective.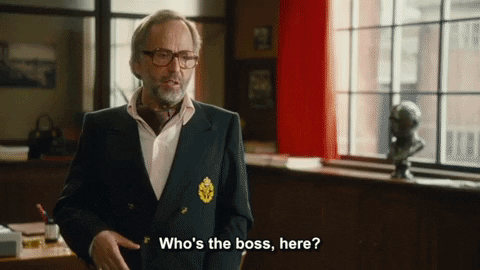 Potiche (2010, French)
Featuring an all-star line-up, including Catherine Deneuve and Gérard Depardieu, director François Ozonet's film, set in the late 1970s, tells the story of a submissive, underappreciated and unvalued wife (a 'potiche' meaning 'trophy wife') who runs her husband's factory after the employees go on strike.
Un peu, beaucoup, aveuglément (2015, French)
English title: Blind Date
Directed, co-written and starring Clovis Cornillac, Blind Date is one of my favourite French films about a shy woman (Mélanie Bernier) who moves into the next door apartment belonging to an equally reclusive man (Cornillac). Soon enough, distaste and annoyance turn to dating.
La Tête en friche (2010, French)
English title: My Afternoons with Margueritte 
Jean Becker's delightful film starring Gérard Depardieu and Gisèle Casadesus is another of my French favourites. Depardieu plays Germain, an illiterate handyman who has a heart of gold. He meets  Casadesus' 95-year-old Margueritte and they soon become fast friends as Margueritte teaches Germain how to read.
Hundraåringen som klev ut genom fönstret och försvann (2013, Swedish)
English title: The Hundred-Year-Old Man Who Climbed Out of the Window and Disappeared 
This Swedish film from director Felix Herngren is full of charm and humour. It centres on Allan Karlsson who, as the title suggests, leaps out of a window on his 100th birthday and begins quite the wonderful journey. Its fanciful, fun and quite the ride.
부산행 (2016, Korean)
English title: Train to Busan
I shed a few tears of sadness at the end of Yeon Sang-ho's action horror, which is not something I had ever done over a zombie flick before. Most of the action takes place on a train that becomes infested by zombies, and the story focuses particularly on a father and his estranged daughter as they try to survive.
Have you seen any of these films?
What films not in the English language would you recommend?