It is such a joy watching films released decades earlier and seeing whether their vision of the future came true. Westworld – written and directed by Crichton – gives a glimpse of a then near-future (1983) that I would have liked to have seen become a reality.
A fully interactive, highly realistic amusement park sounds brilliant on the proviso that the dangerous elements that make Westworld such a fun thriller weren't possible.
I watched Westworld having already seen a handful of episodes from the first series of HBO's television series of the same name featuring Evan Rachel Wood and Thandie Newton.
I knew the overall premise, as that remains the same in both productions, although the television series takes it one step further, revealing the motivations of the parks' creators and the impact they have on the 'hosts', the androids that populate the parks.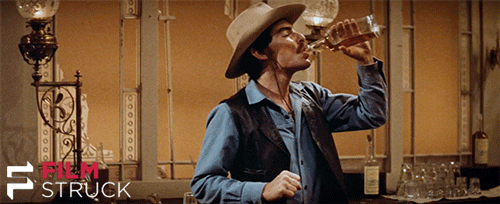 Warning: this is a spoiler-filled review
In the film Westworld we experience the parks through the eyes of a guest, Benjamin's Peter Martin. Accompanied by his friend (Brolin), Peter primarily visits Westworld although the action also takes us to Medievalworld and Romanworld.
Soon enough (as the film is only 88 minutes) Peter's visit takes a disastrous turn, as slight malfunctions in Westworld's androids – starting with a snake – reveal that they have been infected with what is surely one of the first depictions of a computer virus on screen.
The supervisory team admit that "In some cases they've [the androids] been built by other computers. We don't know exactly how they work" and quickly amazement turns to confusion, enjoyment replaced by terror.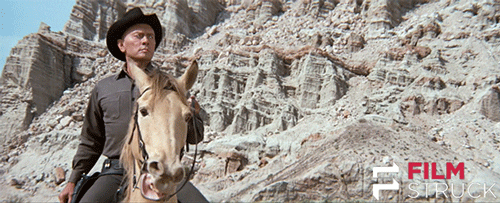 As the computer virus takes a hold of the androids, the supervisory team simultaneously experience chaos, as their control room loses power; it is a poignant moment when Peter sees their suffocated bodies collapsed around the room.
This is when Brynner's character, an android named The Gunslinger, starts to command the screen. Like the other androids in the parks – it isn't only Westworld that has been affected – The Gunslinger has started to go against its primary objective of not harming a human.
The Gunslinger has his sights set firmly on Peter, the new audio and visual equipment recently fitted as part of an upgrade making him lethal and the sound of his approaching footsteps becoming a hallmark of the film.
Westworld is an entertaining, clever film that doesn't let up for a second and is a must-watch for fans of the television series or sci-fi in general.
★★★½
---
Westworld (1973)
Director: Michael Crichton
Starring: Yul Brynner, Richard Benjamin, James Brolin
The Delos Corporation operates three amusement parks – Medievalworld, Romanworld and Westworld – dubbed 'The vacation of the future. Today!' Staffed by androids, the parks are the ultimate playgrounds where you can do as you desire with no consequences.
Nominated for Best Science Fiction Film at the 2nd Saturn Awards (Academy of Science Fiction, Fantasy and Horror Films)