For the first Thursday Movie Picks of 2021, led by Wandering through the Shelves, we've been asked to select three to five films of our choosing that all won Best Picture at the Academy Awards.
I found it very tricky whittling my choices down to just five: honourable mentions go to Casablanca, The Godfather, Forrest Gump and Green Book.
Titanic (1997)
Spielberg's epic romance and disaster film dominated the 70th Academy Awards, taking 11 Oscars home, including Best Picture, Best Effects – Visual Effects and Best Costume Design.
Showing the events of that fateful night through the eyes of an unlikely couple brought together by chance, Titanic was a masterclass in big budget filmmaking. The extraordinary effects are arguably the stars of the film ahead of the cast, which was ably led by DiCaprio and Winslet.
Gladiator (2000)
Crowned Best Picture at the 73rd Academy Awards, as well as taking home four other Oscars, including Best Actor in a Leading Role for Russell Crowe, Gladiator is a moving, intense modern masterpiece that doesn't lose any enjoyment on repeat watches.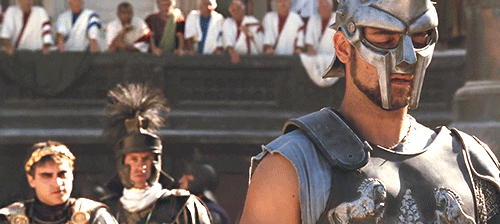 The Lord of the Rings: The Return of the King (2003)
Peter Jackson's trilogy – the films that made me a cinephile – were collectively nominated for 30 Academy Awards. The series eventually took home 17 Oscars, including Best Picture for The Return of the King at the 76th Academy Awards.
There aren't enough superlatives in the English dictionary that I could use to describe my adoration of the trilogy, and it was fitting – and rightly so – that The Return of the King clinched Best Picture after its predecessors missed out.
Crash (2004)
Taking Best Picture at the 78th Academy Awards, I can still remember the first time that I watched this impactful film. I would have been around 16-17 years old and was blown away by what I'd seen: the high quality of the acting together with the interweaving storylines about racial tensions in Los Angeles.
I've only rewatched Crash once or twice since that first viewing so whether I would still be as impressed or whether I would now find it sensationalized or overdramatic, I'm not sure.
Slumdog Millionaire (2008)
Although it took Best Picture at the 81st Academy Awards I was late to the Slumdog Millionaire fan party, not watching it until 2014.
For whatever reason it wasn't on my radar, but after joining an Indian company in 2013 and visiting the country five or six times while in post, I gave it a go and fell in love with it. India holds a special place in my heart and watching Bollywood films – plus Hollywood films like Slumdog Millionaire and Lion – bring me much enjoyment.